Call To Schedule Your Physical Exam IN THE LAS VEGAS AREA 702.800.2723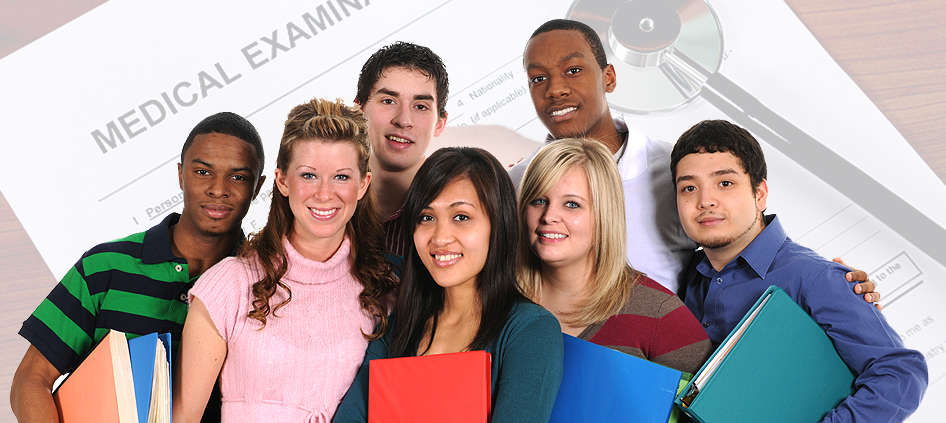 We provide physicals for students at discounted pricing. Whether it is a high school physical, college physical or physical to participate in an allied health program. We can help.
In addition to your school physical we can provide you with all the other testing you might need such as TB testing, vaccinations, titers , drug screening or any other test your school may require.
Additionally, we waive all administrative fees and office fees for students. When you combine our student discount with the fact that we provide all your services in one location, we feel we are the best option for students. In addition, we keep electronic medical records, and with your consent, we can send your records directly to your school or email them to you.
How do students save MONEY with our services?
We offer student discounts (with student ID)
We waive the administrative/office fee for students.  Other clinics can charge up to $25 administrative fee per visit.  This can add $75 extra to a three shot series like the Hepatitis B Vaccine.
We can review student's vaccination records and offer ONLY the vaccines needed based on the schools requirements which can help save time and money.
We can draw blood titers in house for vaccines you may already have had or been exposed to, as proof for you school.  This can be a fraction of the cost of getting the vaccine again. We email you the titer results!!
Our Titers prices are up to 50% lower than most labs.
We can help students complete vaccines for clinical rotations or school deadlines  by scheduling  vaccines in a series in advance.  We even send you an email reminder when your next vaccine is due!
We keep Electronic Medical records and also input all vaccinations into the WebIZ Database, so you will have a permanent immunization record for the rest of you career.
Frequently Asked Questions
A review of your current medical history, reviewing the medications your currently taking, vital signs check, counseling and recommendations on how to stay healthy and recommend any vaccinations. Also, the medical personnel will perform any other student services you may need, such as TB testing, vaccines and drug testing.
During the physical, the Clinician will review your medical history, record your vital signs and check your heart, lungs abdomen, ears, nose and throat
The physical examination will include checking your blood pressure, heart rate, respiration, height, weight, and often vision.  Then, the exam will be performed to check your body systems such as heart, lungs, abdomen, joints, strength, and balance.